Boiler Breakdown & Repair
Boiler repair and breakdown service in Berkhamsted, Tring and Leighton Buzzard
Also covering the surrounding areas in Hertfordshire, Bucks, Bedfordshire
We fully understand that having your boiler break down can be a frustrating situation to deal with. The Heating Company is dedicated to providing a repair service that outshines our competition. With our extensive experience and product knowledge, our prompt diagnostics and repair will get your heating back up and running as soon as possible.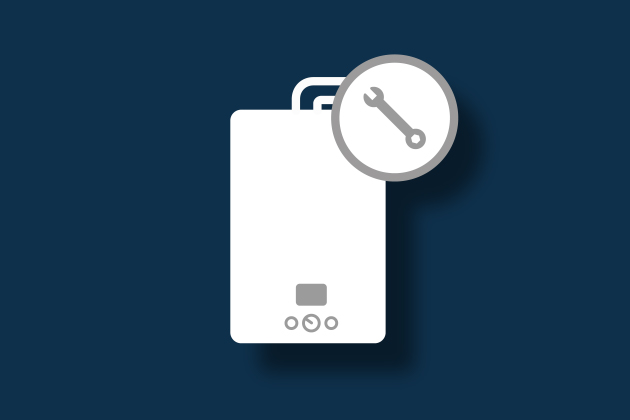 Choose a Gas Safe Registered heating engineer
The Gas Safe Register is in place to help homeowners and business owners find engineers who are qualified to work with gas safely. By opting for a Gas Safe registered engineer, you are making sure that the work carried out will meet the latest safety standards and that your chosen engineer is trained and qualified to work with gas.
Experiencing a boiler fault or breakdown? Call The Heating Company on:

What does our boiler repair service cover?
If you spot any issues with your boiler, it's always best to call in an expert. Some boiler issues, if left, have the potential to cause even further damage to your heating system. Below is a list of common boiler problems. If you are experiencing the following problems, please get in touch with us today.

The boiler is not turning on
A number of issues can be responsible for your boiler not switching on. The issues responsible could be water pressure that is too high or too low or could be the result of a poor gas supply.

Sometimes your boiler switching off can also be the result of a safety mechanism. These kinds of responses can occur for example, when your condensate pipe is blocked or frozen.

It's advisable to call in a heating engineer when your boiler isn't responding

Broken boiler pump
The boiler's pump is responsible for moving the water around your heating system and so when this part fails to work it rarely goes unnoticed. Signs to look out for a broken pump include reduced heating capabilities and grinding noises coming from your boiler

Fluctuations in water pressure
Water pressure that is too high or too low can be an indication of further issues. You can check to see if your boiler is operating at the correct pressure by taking a look at the pressure gauge (usually located on the front of the boiler). This gauge should read between 1 and 1.5 bar. Anything outside that range could mean your boiler is not operating at the correct pressure.

The best way to prevent future boiler issues
Regular boiler servicing can help prevent unexpected faults from arising in your boiler system. Having a heating engineer perform an in-depth check with your boiler will mean that issues like the ones above can be prevented.

Need a reliable boiler repair service in Berkhamsted, Tring and Leighton Buzzard?
For a repair specialist that you can trust, please call The Heating Company on 07498 875 942 or fill out a few details on our contact form. Our engineers travel throughout Hertfordshire, Buckinghamshire and Bedfordshire for boiler repair work.